LiL Crew Man Jaxon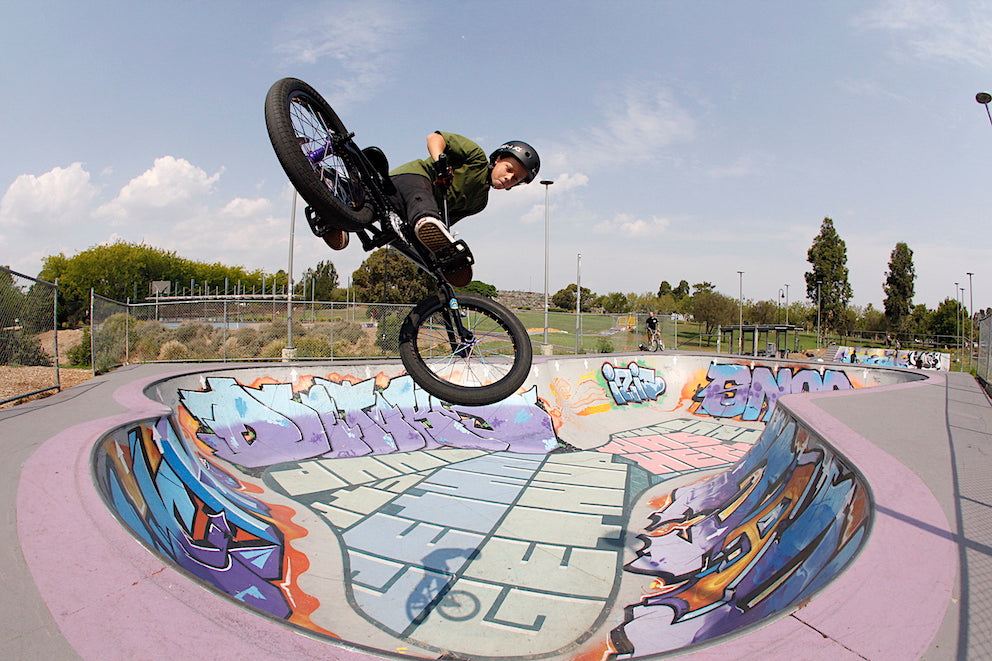 Jaxon Philp is the latest addition to the nautical crew here. At 10 years old he can already out air the big boys.
We had Jaxon's bike in for some work on the weekend, added a few treats to help him hit top gear...
- WeThePeople 18 Inch Arcade frame with the below.